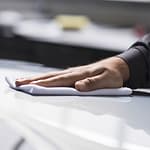 Our team at Genesis of Amherst want you to be informed on how to take care of your car and keep it looking good. Cars are very expensive today, and most owners want their vehicle to look as good as possible for as long as possible. Car covers can play an important role in keeping your car's body free from damage and looking like new.
Even if you clean and vacuum your car every week, your car's exterior is not being protected. Washing and waxing your vehicle may make it look clean and new but will not protect it against things that are damaging to the body. Car covers offer protection against these things, which can be your vehicle's worst enemy.
• Tree sap
• Sun
• Chemical fallouts
• Animal deposits
• Snow and rain
• Cracking and fading

Whether you have questions on car covers or some other auto-related issue, we're here to help. Come to our dealership in Amherst and allow us to service your vehicle.